The 2011 newzealand.com scrolling homepage provides an immersive brand experience, showing the landscape and breadth of activities in New Zealand. It enables the visitor to practically control the camera vertically through four uniquely New Zealand experiences.
To create its scrolling camera viewpoint, a 12 metre tower was built at each location and a motion control camera captured time-lapse sequences over the day. In effect a 48 metre high, real-life scroll bar was built in some of our most stunning environments.
The sequences were then joined and the vertical camera movement recreated within a web browser using HTML5 and Flash to allow travellers to interactively explore New Zealand.
Each scene for the homepage was shot over 2-6 hours with the camera moving 15mm every 10 seconds. People and boats were directed in a stop motion manner so they didn't move through each scene too quickly.
Scrolling
You're in control of a giant motion control camera that travels over 200 frames and 48 metres.
As a user I can find content that interests me quickly and easily so that I can discover the variety of experiences New Zealand offers.
As a user I can find a business that delivers the product or service that I want, so that I can make contact or book.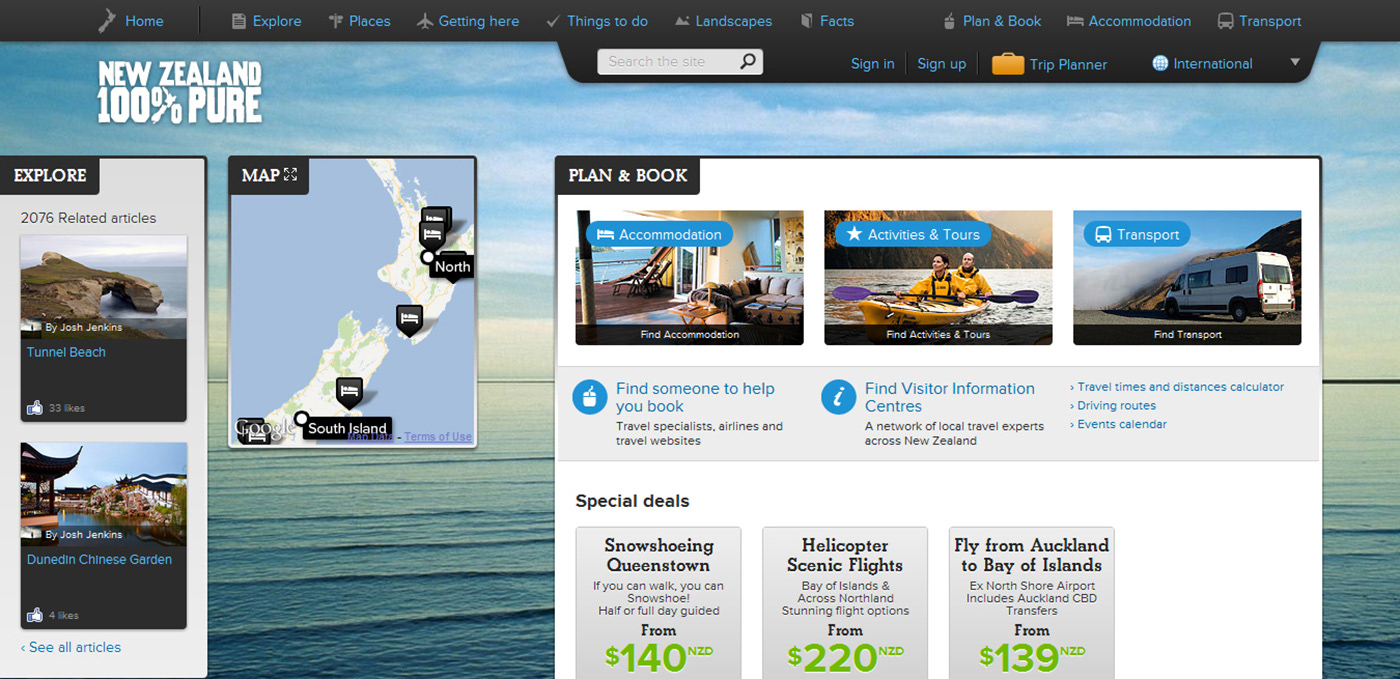 As a user I can view any content on a map, so that I understand the geographic location of that content and apply that knowledge to my travel planning.
A carefully curated list of New Zealand activities in a grid like structure. Varying content with different width and height flow neatly together to create a wall of experiences that reflects the culturally diverse and fascinating country New Zealand has become.