Ever since the first The Lord of the Rings movie was released in 2001, New Zealand has been known as the 'Home of Middle-earth'. The similarities between New Zealand and Middle-earth are remarkable. Bubbling brooks intersect with gentle waterfalls; snow-capped peaks cast shadows over lush forest valleys, and ancient glaciers – frozen in time – cascade almost to the sea.
Execution of the campaign shows the illustrations that feature the characters and cultures of Middle-earth, and transform them into real New Zealand scenes and experiences, to illustrate the reality of a New Zealand holiday.
The pages of the digital book also invite viewers to take a journey though the cinematic Middle-earth via a new feature that showcases key filming regions, Middle-earth-themed holiday itineraries and exclusive content from Weta Workshop.
Exclusive new illustrations have been created by three talented designers at Weta Workshop and will be used across Tourism New Zealand's 100% Middle-earth, 100% Pure New Zealand  campaign material that will enable the campaign to take a step further into the cinematic world of Middle-earth.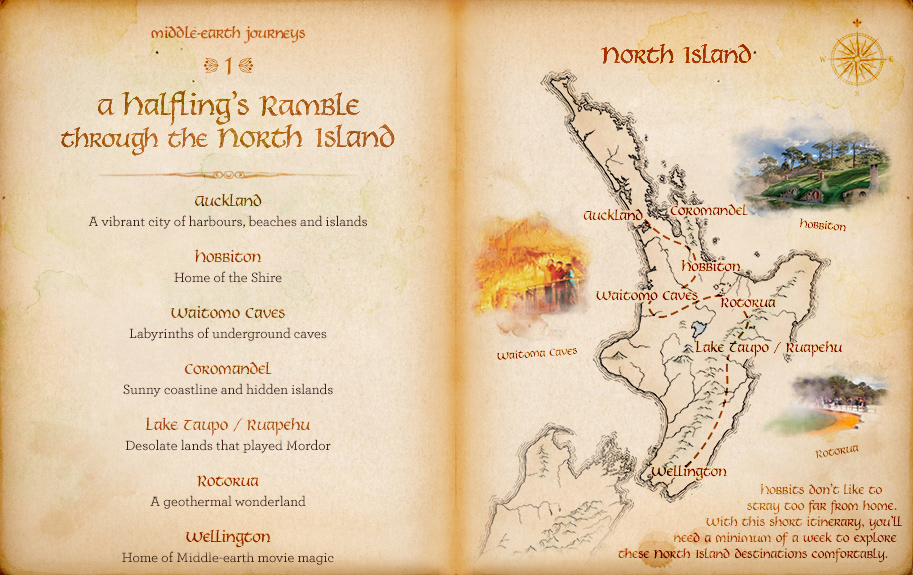 The digital book has been translated to Chinese, Japanese and German for different markets.