Fonterra is a global, co-operatively-owned company with its roots firmly planted in New Zealand's rich land, working to unlock every drop of goodness from the 22 billion litres of milk we collect each year and sharing it with the world.
It is the natural source of dairy nutrition for everybody, everywhere, every day. Around the world we want our customers to think 'Fonterra' first when they think dairy. In our branded markets we want our consumers to have our brands top-of-mind as the leaders of dairy. 
Fonterra is our story. It reflects who we are, where we have come from, defines where we are going, and what we stand for. It is a story that we share internally and have pride in.
Visual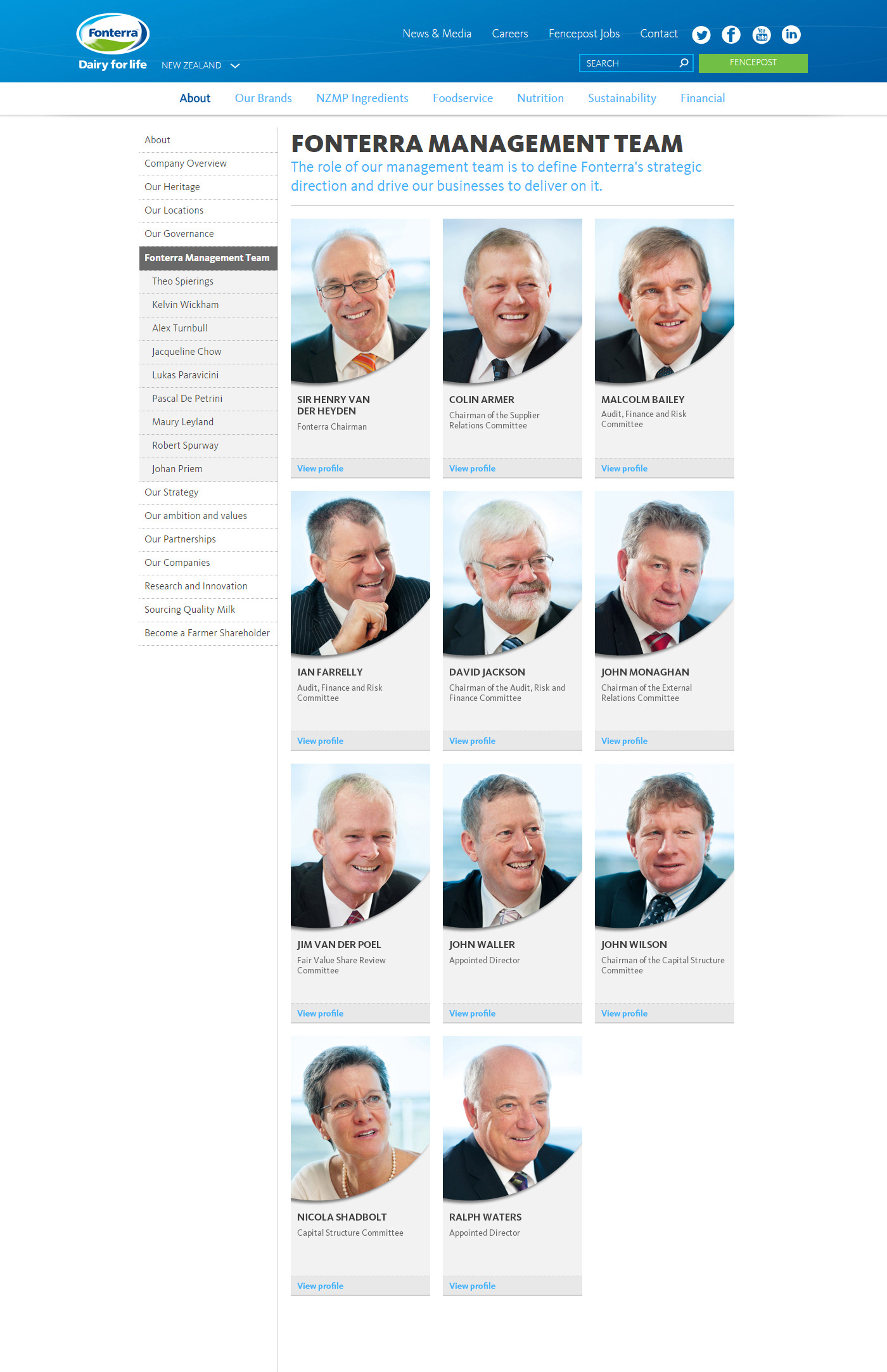 A range of graphical elements have been created for a variety of purposes throughout the website.
Few different ideas and styles have been explored to show how the overall appearances will be rendered.